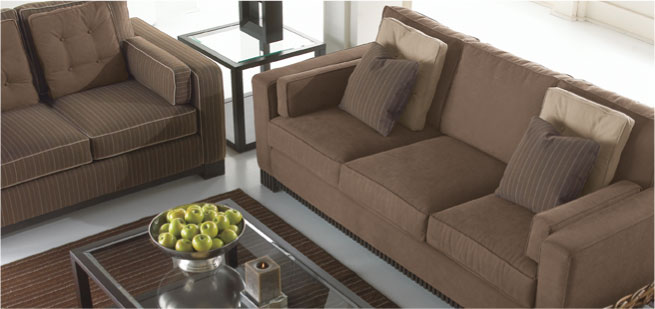 Founded in 1974, Collezione Divano set out to produce high end Italian leather furniture and fabric furniture for the Eurpoean market. Collezione Divano quickly gained recognition as one of Italy's premium leather furniture and fabric furniture manufacturers. With an emphasis on quality, design, and craftsmanship our leather sofas and leather sofa sectionals gained notoriety for their superb tailoring and unrivaled comfort. Using the finest raw materials available in the marketplace Collezione Divano hand crafts every piece of leather furniture one piece at a time. All of our leather furniture is bench made by our master craftsman. We use old world techniques which ensure that our leather couches will be enjoyed for generations. With our timeless styling and superior leathers and fabrics we have achieved what we believe are the most comfortable sofa seating in the marketplace.
Since our inception, Collezione Divano has grown to a position of prominence in Europe and around the world exporting to over 25 countries worldwide. Our name has become synonymous with excellence in the leather furniture industry, having received many awards and accolades for styling, design and innovation. Continuous product development explores cutting edge design, and a commitment to using the best and most advance technology in the upholstery industry.
As a result, we are very proud to offer premium leather furniture for today's living.
Copyright ©2008 CollezioneDivano.com All Rights Reserved.